Your donations help keep this site running,
thank you very much for the support!

The Worst of Weather
by
yellowglue
Rated:
NC-17
[
Reviews
-
75
]
Summary: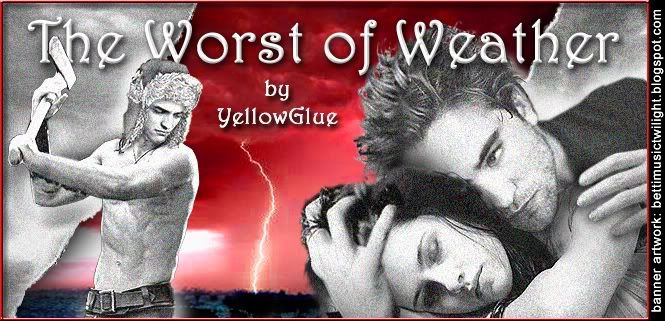 Bella comes home for Christmas break from her freshman year away at college to be unexpectedly all shaken up. Snideward. Spitefulward. Slightly Darkward. Rated M for lemons and fluffiness in future chapters.
Categories:
AU
Characters:
Bella
,
Edward
Challenges:
Series:
None
Chapters:
7
Completed:
No
Word count:
46492
[Report This] Published:
February 04, 2010
Updated:
August 04, 2010
---



© 2008, 2009 Twilighted Enterprises, LLC. All Rights Reserved.
Unauthorized duplication is a violation of applicable laws.
Privacy Policy | Terms of Service


All publicly recognizable characters, settings, etc. are the intellectual property of their respective owners. The original characters and plot are the property of Stephenie Meyer. No copyright infringement is intended.