Your donations help keep this site running,
thank you very much for the support!

Penname:
The_Short_Vampire [
Contact
]
Real name:
Erica
Status:
Member
Member Since:
December 23, 2008
Website:
Beta-reader:
No
I am a nineteen year old girl living in a small town in Pennsylvania. I have a passion for writing and a passion for acting. I love stepping outside of myself to find a new perspective on things, that most likely end up in my writing. I love music and I spend most of my free time listening to it or reading and writing. I would rather spend a calm evening at home then have a wild night around the town. I have been told that I have an unuaul sense of maturity. Its like I'm a thirty year old trapped in a nineteen year old body.






[
Report This
]
The Vineyard
by
The_Short_Vampire
Rated:
NC-17
[
Reviews
-
155
]
Summary: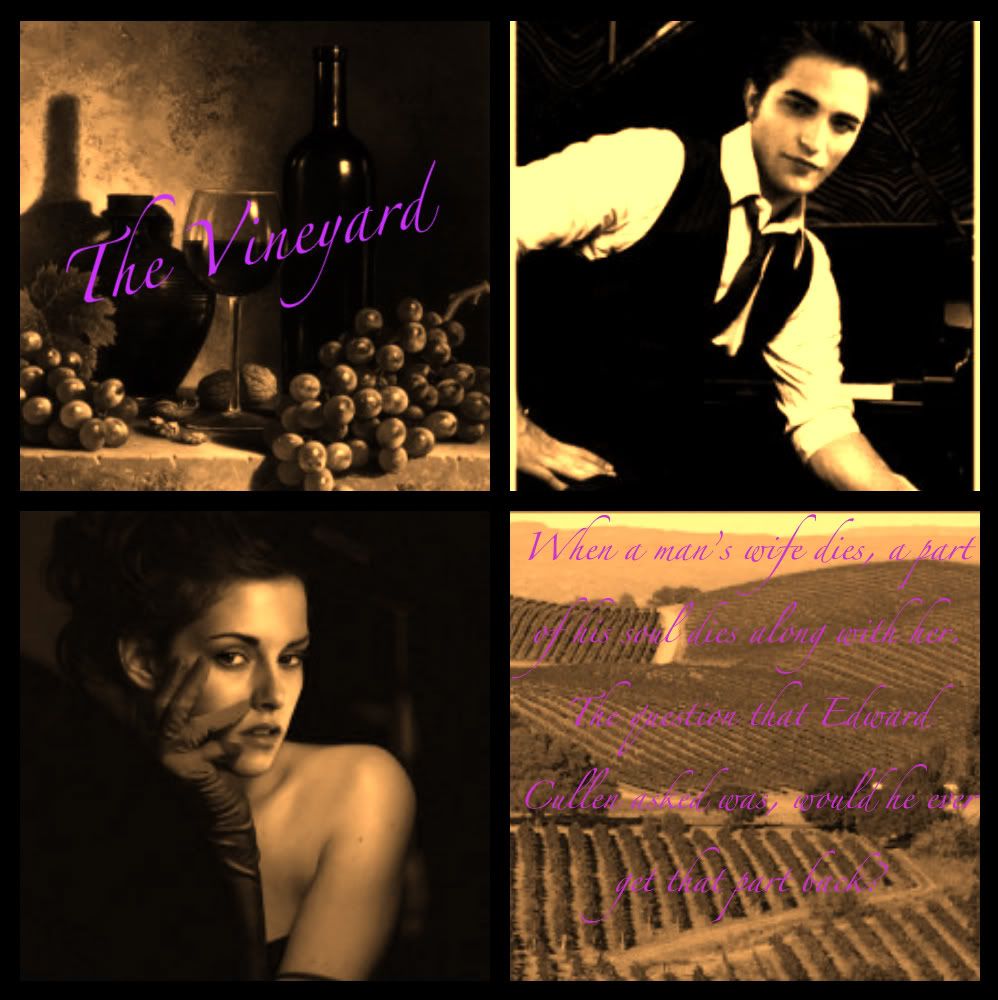 France 1830
After the betrayal and death of his wife, Englishman Edward Cullen is bitter by love. But when he meets a tradesmen's daughter who was everything his late wife wasn't, Edward finds himself giving his heart to a woman who he, in the past, would deem improper. With duties of society and burdens of the past pushing them in all directions, will the two lovers be able to give themselves everything their hearts desire?
Categories:
AU-Human
Characters:
None
Challenges:
Series:
None
Chapters:
28
Completed:
Yes
Word count:
69901
[Report This] Published:
December 02, 2010
Updated:
August 26, 2011
---



© 2008, 2009 Twilighted Enterprises, LLC. All Rights Reserved.
Unauthorized duplication is a violation of applicable laws.
Privacy Policy | Terms of Service


All publicly recognizable characters, settings, etc. are the intellectual property of their respective owners. The original characters and plot are the property of Stephenie Meyer. No copyright infringement is intended.