Your donations help keep this site running,
thank you very much for the support!

Penname:
shelikethesound [
Contact
]
Real name:
Gretchen
Status:
Member
Member Since:
June 13, 2009
Website:
http://twitter.com/shelikethesound
Beta-reader:
No
I should probably start out with the basics.




First, I am a thirty-one year old mother of a fourteen year old boy, ten year old girl, and seven year old boy. They like to remind me I'm older than dirt, but whatever. I also take care of my husband who is disabled due to stupidity and a car accident.




My venture into Twilight didn't start until the first book had been made into a movie. The husband and I were perusing the movie section of Wal-mart on our quest to find a new horror movie. He saw this little film called Twilight had vampires in it and decided it would work. (Just stay will me, okay?) I, not looking at him, agreed.




After we watched it, the hubs was upset because vampires aren't supposed to sparkle and hasn't trusted the back of a DVD since. Me? Well, it opened up a whole new world and I haven't looked back since.




Forever is a Promise You Keep is my first venture into the fandom. It's based off of real life events, and is told from Bella's point of view. I hope you enjoy it.



[
Report This
]
Forever Is a Promise You Keep
by
shelikethesound
Rated:
NC-17
[
Reviews
-
127
]
Summary:
Banner by AngelGoddess1981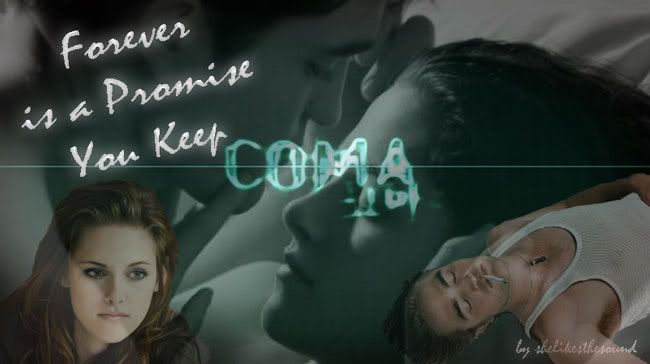 (banner by DivineInspiration)
Bella loves Edward, much more than she should. Edward is an addict. Bella deals with it. Years of this cycle begin to take its toll, and Bella is fed up. A near fatal accident forces Edward into a coma, and Bella re-examines her previous decision. Will Bella stay, or is it all too much?
Warning:
This story is not intended for anyone under the age of 18. Some themes include underage drug abuse, adult drug abuse, violence while under the influence, poor judgment while intoxicated, graphic medical scenarios, graphic sexual situations that are consensual, explicit language, and extreme angst. Be advised, this work of fiction is not suitable for everyone. If you are under 18 or find these situations upsetting or uncomfortable, please move on. Otherwise, I urge you to read with caution.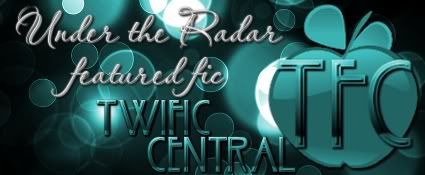 Categories:
AU-Human
Characters:
Alice
,
Bella
,
Carlisle
,
Edward
,
Emmett
,
Esme
,
Jasper
,
Rosalie
Challenges:
Series:
None
Chapters:
29
Completed:
Yes
Word count:
148289
[Report This] Published:
December 18, 2010
Updated:
December 21, 2011
---



© 2008, 2009 Twilighted Enterprises, LLC. All Rights Reserved.
Unauthorized duplication is a violation of applicable laws.
Privacy Policy | Terms of Service


All publicly recognizable characters, settings, etc. are the intellectual property of their respective owners. The original characters and plot are the property of Stephenie Meyer. No copyright infringement is intended.