Your donations help keep this site running,
thank you very much for the support!

Penname:
HEAR [
Contact
]
Real name:
Niki
Status:
Member
Member Since:
April 10, 2009
Website:
http://www.fanfiction.net/~hear
Beta-reader:
Yes
I'm a 33 year old mom of 4 with a serious Twilight Addiction. I joined this site to feed the need through the amazing imaginations of others. Who knows, maybe I'll eventually let my creative juices run and start adding my own stories to the pot. For now, I'm happy to read and keep holding on to Ms. Meyer's universe a little bit longer...



[
Report This
]
Weighing In: Losing to Gain
by
HEAR
Rated:
NC-17
[
Reviews
-
17
]
Summary:
Overweight and underappreciated, Bella has stalled at life. When the chance arises to compete on America's favorite weight loss game show, will she take the opportunity to change her life and find love in the process? *EXPANSION OF THE ONE-SHOT*
Categories:
AU-Human
Characters:
Alice
,
Bella
,
Edward
,
Jasper
Challenges:
Series:
None
Chapters:
3
Completed:
No
Word count:
30864
[Report This] Published:
February 27, 2010
Updated:
April 24, 2010
Weighing In
by
HEAR
Rated:
R
[
Reviews
-
6
]
Summary:
Overweight and underappreciated, Bella has stalled at life at 22. When the chance arises to compete for a spot on a weight loss game show, will she take the opportunity to change her life? AH/OOC *One-Shot written for the Indie First Time Writers' Challenge*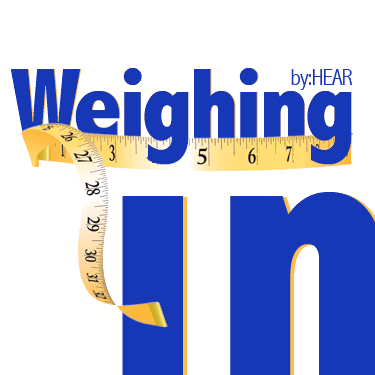 Categories:
AU-Human
Characters:
Alice
,
Bella
,
Edward
,
Emmett
,
Jasper
,
Rosalie
Challenges:
Series:
None
Chapters:
1
Completed:
Yes
Word count:
13652
[Report This] Published:
February 15, 2010
Updated:
February 26, 2010
---



© 2008, 2009 Twilighted Enterprises, LLC. All Rights Reserved.
Unauthorized duplication is a violation of applicable laws.
Privacy Policy | Terms of Service


All publicly recognizable characters, settings, etc. are the intellectual property of their respective owners. The original characters and plot are the property of Stephenie Meyer. No copyright infringement is intended.