Your donations help keep this site running,
thank you very much for the support!

Penname:
Amanda Wilder [
Contact
]
Real name:
Amanda
Status:
Member
Member Since:
February 28, 2009
Website:
Beta-reader:



I am a middle-aged spinster living in a lovely, liberal city in the Midwest with my little dog. I have done and been many interesting things in this world, but I have never been in love. In college, I fell under the spell of a wealthy, angst-ridden teenager much like Edward in Twilight. This guy never touched me during those long, moody tete-a-tetes we had in hauntingly beautiful settings -- but he held the strings to my every thought and action. It was many, many years before I saw any other man's face and thought the word "love" at the same time.




Despite the lack of satisfaction in this "relationship," it was not without its own magic. Once out of college, I moved to the Midwest and visited New York City on a regular basis for work. And there he was, living in an upscale penthouse, dangerously close to the hotel I frequented. Later, I often travelled to Los Angeles, and like magic, there he was again, driving a '62 T-bird and playing Bessie Smith on the radio. Everything brightened when he was around: food tasted better, I felt beautiful, the sound of his voice put me in a trance. So, a little like Bella when she's with her fabulously untouchable Edward.




Even though I eventually parted ways with him, the fantasy of the Great Dark Man is one that both scares and fascinates me. I like to think my Jacob is out there somewhere, the one I missed because I was too busy dreaming of the wealth and glamour that existed just beyond my grasp. And I'm grateful for the stories posted here, especially those that hint that, even in the face of destiny calling, there is always hope that a little common sense and a big dose of genuine love will win out in the end.









[
Report This
]
1001 Jacobian Nights
by
Amanda Wilder
Rated:
NC-17
[
Reviews
-
225
]
Summary: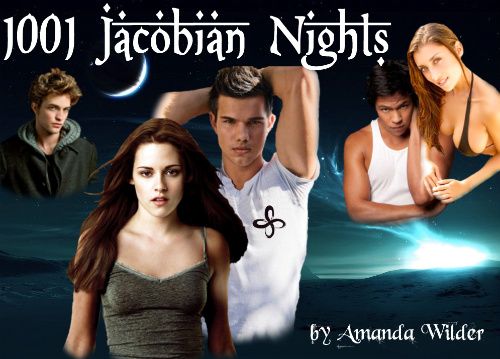 AU/OOC. A unique tale of love, sex and healing with a nod towards Anais Nin. Bella contracts an unusual disease as a result of her relationship with Edward, and Jacob is chosen to heal her. Very mature and adventurous themes. Sam/Leah in the Prologue; Jacob/Bella in the body of the story.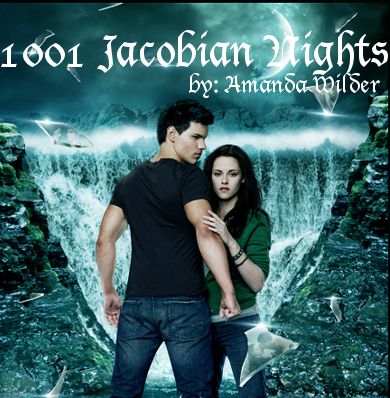 Categories:
AU
Characters:
Bella
,
Edward
,
Jacob
,
Leah
,
Sam
Challenges:
Series:
The Bella and Jacob Chronicles
Chapters:
10
Completed:
No
Word count:
28832
[Report This] Published:
March 07, 2010
Updated:
May 20, 2010
---



© 2008, 2009 Twilighted Enterprises, LLC. All Rights Reserved.
Unauthorized duplication is a violation of applicable laws.
Privacy Policy | Terms of Service


All publicly recognizable characters, settings, etc. are the intellectual property of their respective owners. The original characters and plot are the property of Stephenie Meyer. No copyright infringement is intended.