Your donations help keep this site running,
thank you very much for the support!

Penname:
Twinnesse [
Contact
]
Real name:
Nanise8135 & TwirlGrrl
Status:
Member
Member Since:
February 10, 2010
Website:
Beta-reader:


[
Report This
]
Summary:
Edward has transferred his residency to Seattle, and Bella isn't happy about it. Or is she? Two lifelong friends and adversaries examine the "path not taken", while facing an uncertain future. Adult AH Characters. A collaboration by Team Twinnese. On Twilighted forums we are Nanise8135 and Twirl. On fanfiction.net: Slutch32 & TwirlGrrl.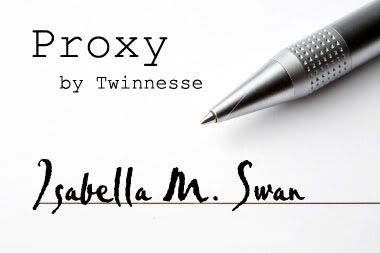 Categories:
AU-Human
Characters:
Bella
,
Edward
Challenges:
Series:
None
Chapters:
5
Completed:
No
Word count:
34219
[Report This] Published:
February 10, 2010
Updated:
April 03, 2010
---



© 2008, 2009 Twilighted Enterprises, LLC. All Rights Reserved.
Unauthorized duplication is a violation of applicable laws.
Privacy Policy | Terms of Service


All publicly recognizable characters, settings, etc. are the intellectual property of their respective owners. The original characters and plot are the property of Stephenie Meyer. No copyright infringement is intended.