Your donations help keep this site running,
thank you very much for the support!

Penname:
elizabeth18 [
Contact
]
Real name:
Liz
Status:
Member
Member Since:
September 17, 2008
Website:
Beta-reader:


[
Report This
]
Baneberry
by
stumbledlove
Rated:
R
[
Reviews
-
232
]
Summary: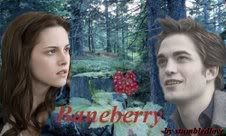 The idea for this fanfiction story came from my one main critique of Meyer's novels: that Bella and Edward's relationship lacks conflict. Sounds crazy, right? But think about it. They experience small quibbles and spats, all of which are resolved on the very next page! Yes, their love is enduring. But even the most magical relationships need a little real conflict and angst to make them magical yet believable! So I picked this up from New Moon. In the book, Bella forgives Edward way too easily when they reunite, in my opinion. So I wanted to give her character a new and interesting chance to stand her ground on her own turf. Edward NEVER returned to Forks in this story; instead, it picks up three years later. Bella is in college, participating in an environmental work-study program in Maine. And...well, you'll see!
Categories:
New Moon
,
AU
Characters:
Alice
,
Bella
,
Carlisle
,
Charlie
,
Edward
,
Emmett
,
Esme
,
Jacob
,
Jasper
,
Renee
,
Rosalie
Challenges:
Series:
None
Chapters:
8
Completed:
No
Word count:
30848
[Report This] Published:
January 09, 2009
Updated:
April 13, 2009
---



© 2008, 2009 Twilighted Enterprises, LLC. All Rights Reserved.
Unauthorized duplication is a violation of applicable laws.
Privacy Policy | Terms of Service


All publicly recognizable characters, settings, etc. are the intellectual property of their respective owners. The original characters and plot are the property of Stephenie Meyer. No copyright infringement is intended.