Your donations help keep this site running,
thank you very much for the support!

Penname:
RaindropSoup [
Contact
]
Real name:
Status:
Member
Member Since:
January 17, 2011
Website:
Beta-reader:
Find me on:
TWITTER: @vRSoup
FanFiction.net . TWCS . TwiWrite . Impassionate Magic
The LUV'NV (Creator) — Twitter: @TheLUVNV. FanFiction: community and profile
Project Team Beta (Beta & Mod)
Twific Central (WCs) — Thursdays, 10PM EST. Form: http://bit.ly/tfcmdwc.
Another psuedo-name and account — TheOtherSoup




28. Wife. Mom to three. Graphic artist. Pre-reader. Beta and Mod. Dabbler. Prefers non-canon pairings with the characterizations canon.

Reading and writing are my passionate indulgences; I'll do either when I can find the time. I wholeheartedly believe the majority of writers are made and not born, as well. It's a learning experience, a damn exercise. You kwim? Read that sentence again if you don't, or when you get disheartened because passionate authors do at one point or another.

Because of PTB, I've learned so much about writing—and I'm not just talking about punctuation and grammar. They edited Chapters 1-9 of IL&W after the chapters were posted, but along the way they really helped me as a writer for Chapter 10 and onwards. I hope it goes to show how much a good beta and listening to those amazing women could do for—not only a story—but also for a writer. Check them out! http://bit.ly/projtmbeta

Join me and other writers for a WC, Thursdays, 10PM EST. Form — http://bit.ly/tfcmdwc. I feature a fic on TwiFic Central the following Friday from one of the participants. What are WCs? Productive fun, that's what.

MY INTERVIEWS: sapphirescribe from TwiFic Database . CareMarie from The LUV'NV .
NOMS: Master of Cliffhangers (IL&W) in The Sunflower Awards




---




IN LOVE AND WAR
Also on FanFiction.net . TwiWrite . Blog .




NOMS/MENTIONS:
Rec'd and reviewed in the "Banner Boner" segment on the Wayward Pushers
Rec'd and interviewed by the wonderful credoroza on her blog, Fandom Fanatic (She even made it a Caius weekend!)
Nominated in The Shimmer Awards for Best Lion and Apple (Non-Canon), Best Climax (Drama), and the Tale (Best AU) Awards – 01/23/12
Caius Volturi nominated Best Other Character in The Sunflower Awards – 01/23/12
Nominated "Best Shock Value" in the Avant Garde Awards (1st Round)
Nominated for "Best Other Character" (Caius Volturi), "Best Vampire Story," "Best Drama," "Best Quote," and "Best Banner" in The Sunflower Awards
Polled in Project Team Beta's "Best Non-Canon Pairing Fic"
Featured and Reviewed as Twific Database's "Pick of the Week"
Nominated for "Best OOC Pairing" in the Obsessed With FanFiction Awards (Winner by default. There were no other nominees in that category. :/ Thanks for voting though!)

GRAPHICS/PICS:
BANNER . BUTTON . BANNER #2 by blue fox
Caius Volturi — Isabella Swan
Misc. Pics and Polyvores — Chapter: 12 /

PLAYLISTS:
ALL SONGS . THEME SONGS
Chapter 7: CAIUS POV . JACOB POV / 8 / 9 / 10 / 11 / 12 /13




BLOG — Teasers, more pics, and everything IL&W
DISCUSSION FORUM on Twilighted.net




---





OTHER WORKS:

PTB's Smut University
(Stand-alone one shots; some future MCs. Various Pairings, Canon and Non)
The Thought That Counts
(Edward & Alec. Written for the TwiKinkFest)
The War Within
(Jasper. IL&W Companion Piece)






[
Report This
]
Built on a Lie
by
FrozenSoldier
Rated:
R
[
Reviews
-
110
]
Summary:
Angela Weber held a secret that she couldn't share with anyone. What happens when that secret lands her in the middle of the forest with the truth about the Cullens' real identities fresh on her mind?

Three years later, Angela has moved away from Forks and barely thinks about the Cullens. That is until a familiar face appears back in her life, turning it upside down once again.
Categories:
AU
Characters:
Angela
,
Jasper
Challenges:
Series:
None
Chapters:
18
Completed:
No
Word count:
75196
[Report This] Published:
July 27, 2010
Updated:
April 25, 2012
il Sensale
by
Kassiah
Rated:
NC-17
[
Reviews
-
14
]
Summary: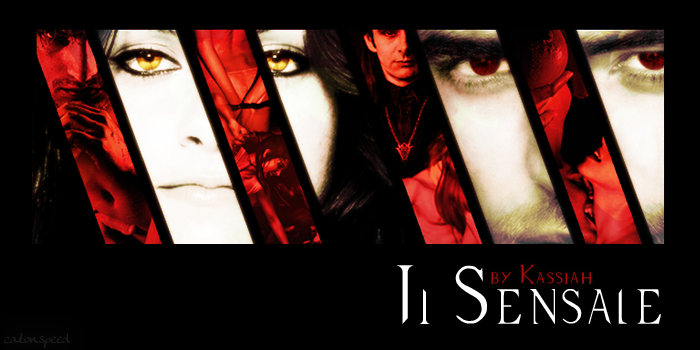 As a looming war threatens their way of life, Edward will do anything to protect his sister when she enlists to join the elite Volturi Guard. In a tangled web of lies, deceit, murder, love, and star-crossed soulmates, they compete to survive the Challenge. His priorities shift when he meets his match in fellow contestant Bella. What do you do when the person that was made for you belongs to someone else?
AU Rated M for language, violence, and vampsex.
Categories:
AU
Characters:
Aro
,
Bella
,
Edward
,
Jane
Challenges:
Series:
None
Chapters:
7
Completed:
No
Word count:
18876
[Report This] Published:
April 19, 2011
Updated:
June 02, 2011
Into the Wild
by
Dryad
Rated:
NC-17
[
Reviews
-
141
]
Summary:
In the days following his escape from the Newborn Army, Fred learns something about himself that changes his entire existence. For the first time in a millenia, Tanya is the odd woman out, and the guilt of her sister's death is weighing her down. Finding each other is only the first step...will they be able to heal enough to truly see each other?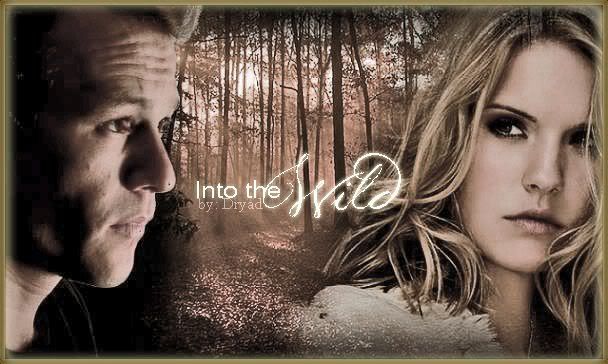 Huge cuddly thanks to annamorphos for the Frabjous Banner! *blows kisses* And then she got creative and made me another...Gotta love her!
I've been Recc'd! Yay!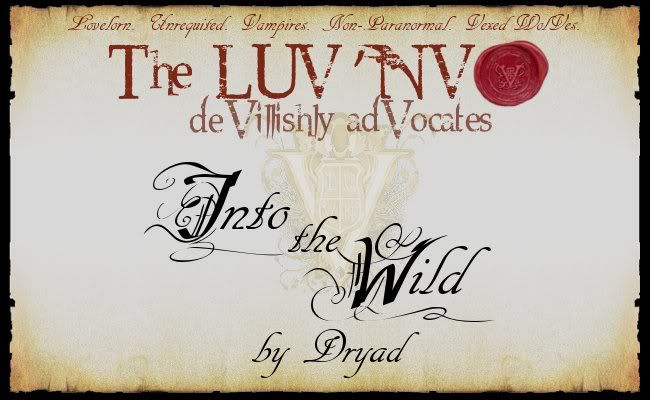 Categories:
Post-Breaking Dawn
Characters:
Bella
,
Edward
,
Fred
,
Tanya
Challenges:
Series:
None
Chapters:
19
Completed:
No
Word count:
23413
[Report This] Published:
September 26, 2010
Updated:
May 31, 2011
Broken Doll
by
RowanMoon
Rated:
NC-17
[
Reviews
-
1439
]
Summary:
Nominated for Best Supernatural in The Silent Tear Awards!
Voting ends June 20.
Please check out the other stories and vote for your favorites;
http://silent-tear-awards.webs.com/vote.htm
~Nominated for Best AU in the Shimmers Snowflake Quarter 2010.~
Nine years has passed since Edward left her cold and alone on the forest floor. She has become familiar with the darkness and has relied upon Jacob to be her warmth and light. After nearly a decade of living in the shadows of others, a crushed and broken Bella wanders off into the forest in search of the place where everything had gone wrong.
She's known the cold bite of Ice. She runs from Fire's all consuming intensity. What she finds on her jilted journey will change the way she remembers both forever.
~summary by the fabulous Spaniard, talented author of Purgatory and North Star Rising.
Categories:
AU
Characters:
None
Challenges:
Series:
None
Chapters:
32
Completed:
Yes
Word count:
101571
[Report This] Published:
March 31, 2009
Updated:
May 27, 2010
---



© 2008, 2009 Twilighted Enterprises, LLC. All Rights Reserved.
Unauthorized duplication is a violation of applicable laws.
Privacy Policy | Terms of Service


All publicly recognizable characters, settings, etc. are the intellectual property of their respective owners. The original characters and plot are the property of Stephenie Meyer. No copyright infringement is intended.