Your donations help keep this site running,
thank you very much for the support!

Penname:
slyjohn [
Contact
]
Real name:
sylvester johnson
Status:
Member
Member Since:
January 04, 2011
Website:
Beta-reader:


[
Report This
]
Serenity's Prayer
by
lady libre
Rated:
NC-17
[
Reviews
-
564
]
Summary: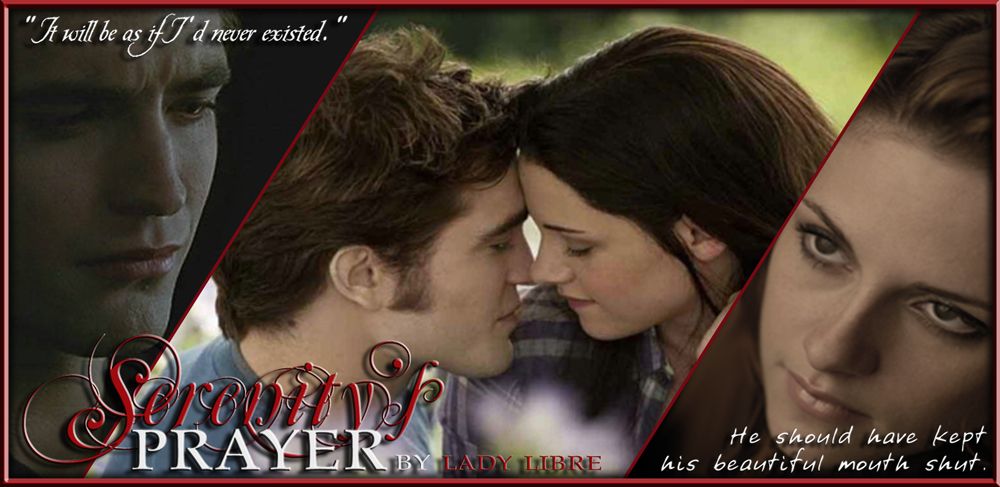 When Edward takes Bella into the forest after her disastrous birthday party in New Moon, Bella's reaction is nothing like he expected. Will this be the end of their love or will they find a new path to forever? A canon-based but very different AU approach to New Moon. Some OOC and OC.
Categories:
New Moon
Characters:
Bella
,
Edward
Challenges:
Series:
None
Chapters:
47
Completed:
No
Word count:
206889
[Report This] Published:
February 01, 2012
Updated:
July 03, 2014
---



© 2008, 2009 Twilighted Enterprises, LLC. All Rights Reserved.
Unauthorized duplication is a violation of applicable laws.
Privacy Policy | Terms of Service


All publicly recognizable characters, settings, etc. are the intellectual property of their respective owners. The original characters and plot are the property of Stephenie Meyer. No copyright infringement is intended.